RHYTHMIC LEISURE BATTERY 12V 100AH LITHIUM IRON PHOSPHATE LiFePO4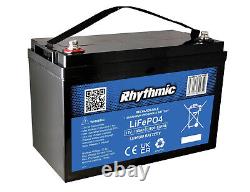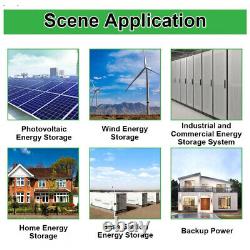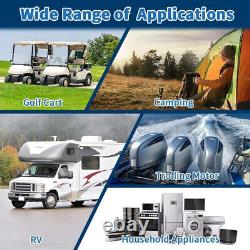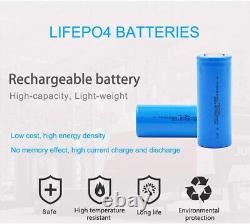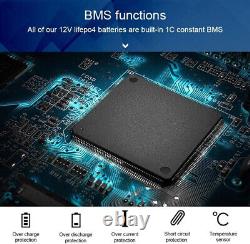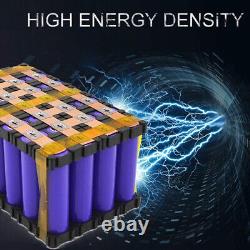 RHYTHMIC 12V 100Ah LiFePO4 LITHIUM IRON PHOSPHATE BATTERY. SAFER LONGER LIFE LiFePO4 BATTERY. High and low temperature protection. No heavy metal, no pollution. LIGHTEST & SMALLEST EVER LITHIUM IRON PHOSPHATE BATTERY. 100% Longer Lifespan, 35% Smaller in Size, 75% Lighter in Weight compared with a 12v 100Ah AGM battery. Dimensions: L 325mm x W 165mm x H 211mm inc posts. Electric golf carts, Buses, Electric Cars, Sightseeing Cars and Hybrid vehicles. Electric Bicycle, Small Flat Electric Car, Forklift, Cleaning Vehicles, Electric Wheelchair.
Electric Drill, Electric Saw, Lawn Mower. Remote Control Cars, Boats, Aircraft and other Toys.
UPS and Emergency Lights, Warning Lights, Miner's Lamp (best safety). Electric Bicycle, Electric vehicle, Electric Tricycle, Electric scooter, Electric golf trolley, Electric car, Electric wheelchairs, two wheel vehicles and etc. PV Solar panel for solar off-grid and tied-grid systems. The batteries used to store solar and wind energy are currently mainly lead-acid batteries.
Short lifespan and low cycle number of lead acid batteries make it a weak candidate for environment and cost efficiency. Lithium-Ion batteries allow to equip solar or wind "off-grid" power stations, replacing the legacy banks of lead-acid batteries. To be even more cost-effective, LiFePO4 batteries are among the longest lived batteries ever developed. Test data in the laboratory show up to 2000 charge/discharge cycles. These batteries are also excellent for use in motorcycles, snowmobiles, jet skis, Motorhomes, Leisure, Marine, Caravan, Mobility Scooters, Toy Car, Electric Bike, etc.
Because they do not need maintenance during the off season. There is no equivalent to sulfation and the batteries can be stored in any state of charge without worry of degradation. We recommend 50-100% charge before storage.
Another advantage is that running the battery completely down i. Leaving the parking light on for a week will not damage the battery at all, unlike the SLA and Gel batteries, since it has a low-voltage disconnect circuit.
Beware of low quality Far East and Chinese product sellers and manufacturers that are now flooding the UK market. Full service and support right here in the UK. Trained technicians for free support. We will have your battery available for many years with support. We will be here still trading if you need any type of support or service. All of our products are completely safe and adhere to all UK legislation. Deliveries Costs are to UK Mainland ONLY!!! Scottish Highlands and some other areas of Scotland incl. Postcodes, ALL Islands or N. IF YOU REQUIRE YOUR ORDER TO BE DELIVERED TO ANY OF THE AREAS MENTIONED ABOVE.
We are only human, and occasionally things do go wrong. So please give us a chance to sort it out first.