PowerPlus LXD120 12V 120ah Leisure PRO Battery Dual Terminal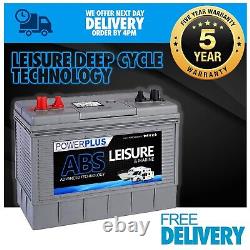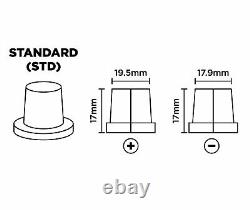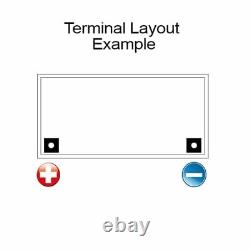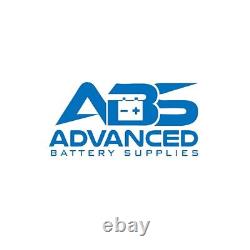 UKs Number 1 Online Battery Supplier. Advanced LXD120 Dual Purpose Leisure Battery 120ah. Advanced LXD120 Dual Leisure Battery. Introducing ABS most powerful, dual terminal, sealed leisure battery range. ABS XD+ Dual Terminal Leisure Batteries are perfect for Motorhomes, Marine Vehicles, Caravan Motor Movers, Winches and all portable applications where more than one connection to the battery is necessary. Deep Cycle technology is at the heart of the ABS XD+ Dual Terminal Leisure Battery range. It allows for up to 50% discharge without damaging the battery and therefore a consistent flow of power. Sealed cabinets mean that the XD+ leisure battery is much safer for use indoors. Additionally the XD+ range have excellent engine starting power. The dual purpose nature of these Motorhome leisure batteries / Marine batteries provides the ultimate in versatility. Completely sealed Technology for Enhanced Safety. Up to 400 cycles at 50% discharge. Thicker Plates for better performance. Anti Flash Back Safety Labyrinth. Low self discharge rate giving extended shelf life when not in use. Significantly enhanced cold cranking ability. Deep Cycle (can take deeper discharges during cycles). Perfect for Mobile Homes, Caravan and Marine usage. Please note: We recommend checking your existing battery dimensions before ordering.
We normally dispatch our products at 4.00pm Monday - Friday. However, this could foreseeably (although rarely) be affected by events such as postal strikes or disrupted road transport networks. UK mainland only and no weekend deliveries.
Certain Scottish Highlands and AB postcodes can take up to 48 hrs to deliver. Our batteries range from 1, 2, 3, 4 and 5 year. In the rare event of a faulty battery, we would send a replacement within 48 working hours and also collect the old battery free of charge.