5m Split Charge Relay kit 12V 140amp VSR 10mm 70Amp Cable for leisure battery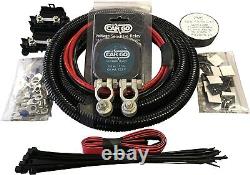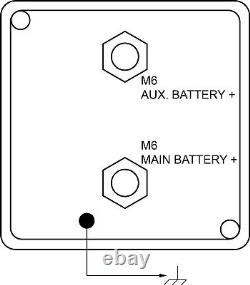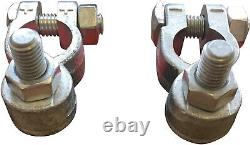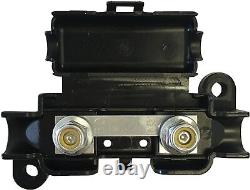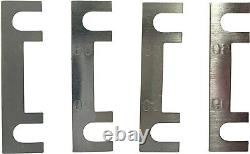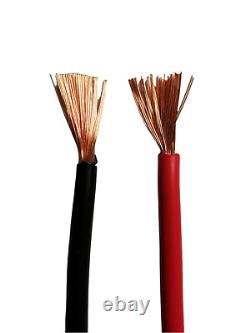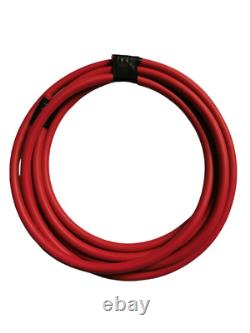 2 core thinwall Flat cable. 2 core Low voltage Cable. We offer a wide range of low voltage cables & accessories for Automotive, marine and leisure purposes. Thinwall single core, twin core and multi-core cables plus a wide range of accessories.
Split Charge Relay 5m kit 12V 140amp VSR With 10mm 70Amp Cable leisure battery. Voltage Sensing Split charge Relay Ki t. Our voltage sensing split charge relay kits are suitable for use in most motorhomes, camper vans, day vans, 4x4's & boats and come supplied with top quality Tri rated battery cable. Your kit will come supplied with the following. 1x HC Cargo VSR a Microprocessor-controlled relay.
Opens for charging the secondary battery when charger voltage reaches 13.3 V and closes at 12.8 V. 10mm² Black PVC 70amp 12v cable. 5x Meter - 10mm² Red PVC 70amp 12v cable. 2x Meter- split conduit, to protect your cables in the engine bay. 2x 8mm Post type Battery Terminals. 2x 60amp strip fuses + 2 spare. 10x 19mmx19mm cable tie mount bases.
Red and Black heat shrink to protect your cables and connectors. A selection of crimps and connectors. 1x roll of 19mm x20m Black PVC flame retardant tape. Please not that these may not be suitable for some Euro5/6 engines which have been fitted with intelligent alternators. The name Tri-Rated comes from the fact that the cable meets the specification of three seperate standards.
These being the British Standards Institute (BSi), the Underwriters Laboratories (UL) Appliance Wiring Materials (AWM), and the Canadian Standards Association (CSA) - hence the name tri-rated. Tri-Rated cable (also known as BS6231 control panel wire or switchgear cable) is a fire retardant cable used in electrical cabinets, switch control, relay and instrumentation panels of power switchgear. Triple certification of tr-rated cable enables their use in the North American markets as well as the Europe.
These cables are referred to as H05V2-K and H07V2-K under their European harmonisation (HAR) designation code. Tri-rated cable is designed and manufactured to be used in the wiring of electrical cabinets, switch control, relay and instrumentation panels of power switchgear. It can also be used for internal connectors in rectifier equipment, motor starters and controllers. Tri_rated cable is also designed for use inside small electrical devices.
As a result, tri-rated cable has applications in most industries. Conductor: Flexible plain annealed copper conductors. Sheath: Circular high temperature PVC outer sheath in a large range of colours. Cable cuts is a small but growing family business located in central Scotland. Owner Natalie has 5 years experience in Automotive cabling and accessories, but brings with her a wealth of knowledge from various backgrounds including time spent in the hospitality trade, retail sector and Road Haulage. We offer a wide range of low voltage cables and accessories for Automotive, marine and leisure purposes. We are not big business, and we do not want to rip you off. We only want to sell you what you need. Where we can we will bundle items together to give you the best deal possible. We pride ourselves on good old fashioned customer service.
If we do a good job, you'll want to come back and you'll tell your friends. If in the event that need to return your order you may do so within 30 days. And follow the instructions provided.
D prefer not to, then please ensure the return is tracked for your protection. TWIN 2 Core PVC Cable 12v 24v Thin Wall Wire Automotive Red Black Flat lights. Flat Twin Core 12v Cable 2 Core Thin Wall Wire Red/Black Auto Cable 24v lights. Twin and Earth Cable 6242Y 1mm 1.5mm 2.5mm 4mm 6mm 10mm 16mm general household.
Twin and Earth T&E 6242Y 1 mm² 1.5 mm² 2.5 mm² 4 mm² 6 mm² 10 mm² 16 mm². 2 Core Thin Wall Flat Cable. 2 Core Low Voltage Cable. This listing is currently undergoing maintenance, we apologise for any inconvenience caused.