12v lifepo4 battery 120ah Leisure Motorhome Caravan Yacht Boat Mobility UPS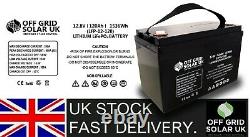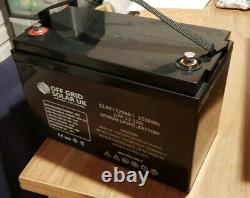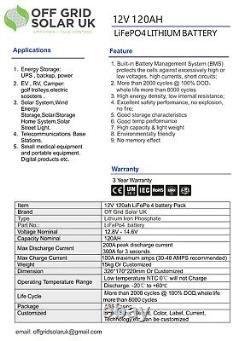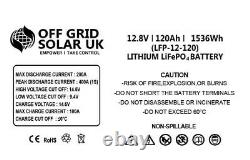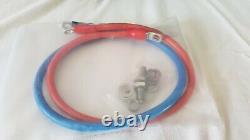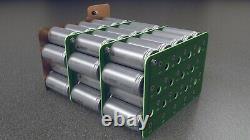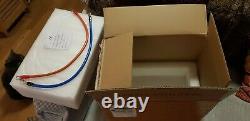 2021 MODEL USING CYLINDRICAL CELLS. UK BASED - PRE ORDER NOW! 2021 version improved BMS charging and discharging current (200amp). Please see bottom of this description for our website. THE BATTERIES ARE NOT CURRENTLY IN STOCK. However, these are generally made with prismatic cells. We wanted to pack as much energy as possible into our batteries and make them more robust. They are the same size as a standard leisure battery, so we use cylindrical cells so you get another 20ah with this version, not to mention the much better quality BMS with a discharge current of 200amps! These are one of the best Lifepo4 batteries currently available in the UK. We can source 12/24/48v versions and build to your specification with versions from 50ah right up to 400ah. We also offer free advice on off grid solar and campervan/motorhome/boat conversions and can source many products that you will require for your installations. We are a relatively new small business but have been working on solar for many years. We designed this battery as a direct lead acid replacement and to carry the maximum amount of stored energy possible. You will also be able to use right down to 9.4v or whatever your appliance/inverter cut off voltage is. Lifepo4 battery Leisure battery 12v 120ah.
You can now enjoy a lightweight leisure battery that is a direct replacement for your traditional lead acid battery. It weighs in at 15kg and measures 326170220mm, that's less than 1/4 of the weight of a traditional lead acid battery. The Off Grid Solar UK 12V DC Lithium battery is supplied fully protected by a sophisticated and specially designed lithium battery management system that constantly monitors every cell to ensure the battery is always optimized for best performance and life.
The battery management system will not allow charging in low temperature conditions as you cannot charge this battery technology in freezing conditions. These batteries are designed to run in parallel so you can install two of these for extra storage capacity and are ideal for Solar power applications. The charging efficiency of lithium ion is 2 times higher and faster than a normal lead acid/gel/AGM battery.
The Battery Management System in these batteries have a maximum charge current of 100 amps, this means that you can charge from alternator/generator for rapid charging. Please check your alternator/Generator output first, if it is over 100 amps charging current a voltage regulator will be required, consult an electrical engineer. These are currently the best battery technology on the market and although the upfront cost is relatively high, in the long term and actual use these beat everything hands down. The life of this product is expected as 10-15 years plus depending on use. Store in a dry and warm environment for extended life. Compared to prismatic cells, cylindrical cells can be produced much faster so more KWh per cell can be produced every day equaling a lower price per KWh. The electrodes in a cylindrical cell are wound tightly and encased in a metal casing, This minimizes electrode material from breaking up from the mechanical vibrations, thermal cycling from charging and discharging and mechanical expansion of the current conductors inside from thermal cycling. Many cells are combined in series and in parallel to increase voltage and capacity of the battery pack. If one cell goes bad, the impact on the entire pack is low. With prismatic cells if one cell goes bad it can compromise the whole battery pack. Cylindrical cells radiate heat and control temperature more easily than prismatic cells. Prismatic cells are made up of many positive and negative electrodes sandwiched together leaving more possibility for short circuit and inconsistency. The higher capacity makes it difficult for the BMS to protect each cell from over charging and dissipating heat. The larger cell size minimizes the possibility for automation leading to a lower degree of consistency. The internal electrodes can easily expand and contract causing deformation which can lead to a internal short circuit and are more prone to swelling similar to lead batteries.
12.8V / 120Ah / 1536Wh. Discharge Current max : 200amps (Maximum of 2000watts draw from a 12v inverter continuous). Peak Discharge Current : 300amps (5 seconds).
High Voltage Cut Off : 14.6V. Low Voltage Cut Off : 9.4V.
Max Charging Voltage : 14.6V. Automatic Low Temperature Cut off.
Do not exceed 60 degrees. Must be stored in charged condition. Energy Storage: UPS , backup, power. EV , Caravans, Motorhomes, Yachts, Boats, Canal, Campers, golf trolleys, 12V electric/mobility scooters.
Solar System, Wind Energy Storage, Solar/Storage Home System, Solar Street Light. Small medical equipment and portable equipment. Built-in Battery Management System (BMS) protects the cells against excessively high or low voltages, high currents, short circuits, low temperature cut off. High energy density, low internal resistance. Excellent safety performance, no explosion, no re.
Good storage characteristics - No Spill. High capacity & light weight. Fully Sealed (cannot spill) - Rechargable - Deep Cycle battery. Suitable for cyclic deep cycle typically 10 - 15 year life.
For standby power only this range has a nominal 5 - 8 year life. (Please note this is a rough guide as it depends on many factors such as storage temperature, use etc). Excellent recovery from deep discharge.
Low self discharge of just 3% per month. Terminals are Internal threaded 8mm - Nuts/washers included with 16mm2 cable and lugs. ANY QUESTIONS PLEASE DO ASK - WILL ONLY COURIER TO MAINLAND UK ADDRESS ONLY. ALL OTHER ADDRESSES INCLUDING SCOTLAND PLEASE MESSAGE ME YOUR POSTCODE TO GET AN ACCURATE COST. Lithium iron phosphate is a type of lithium-ion battery, since the energy is stored in the same way, moving and storing lithium ions instead of lithium metal.
These cells and batteries not only have high capacity, but can deliver high power. High-power lithium iron phosphate batteries are now a reality.
They can be use as storage cells or power sources. In addition, Lithium Iron Phosphate batteries are among the longest lived batteries ever developed. Test data inthe laboratory show up to 2000 charge/discharge cycles.
This is due to the extremely robust crystal structure of the iron phosphate, which does not breakdown under repeated packing and unpacking of the lithium ions during charging and discharging. LiFePo4 Power Battery, Faster charging and safer performance. Although small capacity Li-ion (polymer) Battery containing lithium cobalt oxide (LiCoO 2) offers a the best mass energy density and volume energy density available, lithium cobalt oxide (LiCoO2) is very expensive and unsafe for large scale Li-ion Batteries. Recently lithium iron phosphate (LiFePO4) has been becoming the "best-choice" of materials in commercial Li-ion (and polymer) batteries for large capacity and high power applications, such as laptops, power tools, wheel chairs, e-bikes, e-cars and e-buses. The LiFePO4 battery has hybrid characters: it is as safe as the lead-acid battery and as powerful as the lithium ion battery.
The advantages of large format Li-ion (and polymer) batteries containing lithium iron phosphate (LiFePO4) are listed as below. Conventional charging During the conventional lithium ion charging process, a conventional Li-ion Battery containing lithium iron phosphate (LiFePO4) needs two steps to be fully charged: step 1 uses constant current (CC) to reach about 60% State of Charge (SOC); step 2 takes place when charge voltage reaches 3.65V per cell, which is the upper limit of effective charging voltage. Turning from constant current (CC) to constant voltage (CV) means that the charge current is limited by what the battery will accept at that voltage, so the charging current tapers down asymptotically, just as a capacitor charged through a resistor will reach the final voltage asymptotically. To put a clock to the process, step 1 (60% SOC) needs about one hour and the step 2 (40% SOC) needs another two hours. Because an overvoltage can be applied to the LiFePO4 battery without decomposing the electrolyte, it can be charged by only one step of CC to reach 95% SOC or be charged by CC+CV to get 100% SOC.
This is similar to the way lead acid batteries are safely force charged. The minimum total charging time will be about two hours. Large overcharge tolerance and safer performance A LiCoO2 battery has a very narrow overcharge tolerance, about 0.1V over the 4.2V per cell charging voltage plateau, which also the upper limit of the charge voltage. Continuous charging over 4.3V would either damage the battery performance, such as cycle life, or result in fire or explosion. A LiFePO4 battery has a much wider overcharge tolerance of about 0.7V from its charging voltage plateau of 3.5V per cell.
When measured with a differential scanning calorimeter (DSC) the exothermic heat of the chemical reaction with electrolyte after overcharge is only 90 Joules/gram for LiFePO4 versus 1600 J/g for LiCoO2. The greater the exothermic heat, the more vigorous the fire or explosion that can happen when the battery is abused. A LiFePO4 battery can be safely overcharged to 4.2 volts per cell, but higher voltages will start to break down the organic electrolytes. Nevertheless, it is common to charge a 12 volt a 4-cell series pack with a lead acid battery charger. The maximum voltage of these chargers, whether AC powered, or using a car's alternator, is 14.4 volts.
This works fine, but lead acid chargers will lower their voltage to 13.8 volts for the float charge, and so will usually terminate before the LiFe pack is at 100%. For this reason a special LiFe charger is required to reliably get to 100% capacity. Due to the added safety factor, these packs are preferred for large capacity and high power applications. From the viewpoint of large overcharge tolerance and safety performance, a LiFePO4 battery is similar to a lead-acid battery. Self balance Unlike the lead-acid battery, a number of LiFePO4 cells in a battery pack in series connection cannot balance each other during charging process.
This is because the charge current stops flowing when the cell is full. This is why the LiFEPO4 packs need battery management boards (BMS). Four times higher energy density than Lead-acid battery Lead-acid battery is an aqueous system. The single cell voltage is nominally 2V during discharge. Lead is a heavy metal, its specific capacity is only 44Ah/kg.
In comparison, the lithium iron phosphate (LiFePO4) cell is a non-aqueous system, having 3.2V as its nominal voltage during discharge. Its specific capacity is more than 145Ah/kg. Therefore, the gravimetric energy density of LiFePO4 battery is 130Wh/kg, four times higher than that of Lead-acid battery, 35Wh/kg.
Simplified battery management system and battery charger Large overcharge tolerance and self-balance characteristic of LiFePO4 battery can simplify the battery protection and balance circuit boards, lowering their cost. The one step charging process allows the use of a simpler conventional power supplier to charge LiFePO4 battery instead of using an expensive professional Li-ion battery charger. Longer cycle life In comparison with LiCoO2 battery which has a cycle life of 400 cycles, LiFePO4 battery extends its cycle life well over 2000 cycles. High temperature performance It is detrimental to have a LiCoO2 battery working at elevated temperature, such as 60°C. However, a LiFePO4 battery runs better at elevated temperature, offering 10% more capacity, due to higher lithium ionic conductivity.
The item "12v lifepo4 battery 120ah Leisure Motorhome Caravan Yacht Boat Mobility UPS" is in sale since Saturday, May 8, 2021. This item is in the category "Home, Furniture & DIY\DIY Materials\Electrical Supplies\Alternative Energy Supplies\Solar Power Supplies\Solar Panels & Kits". The seller is "zadok64" and is located in Colchester.
This item can be shipped to United Kingdom.
Brand: Off Grid Solar UK
Voltage: 12 V