12.8V 100Ah LITHIUM 4000+ Cycle LiFePO4 Battery For Leisure RV Solar Off-Grid UK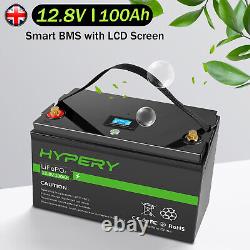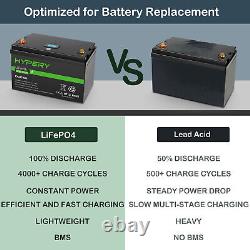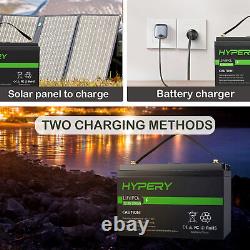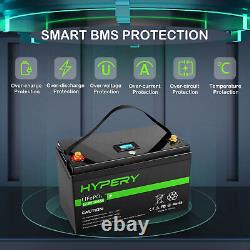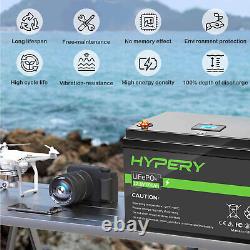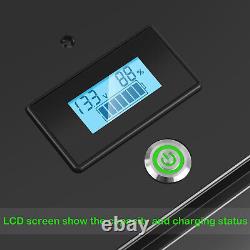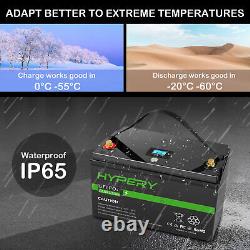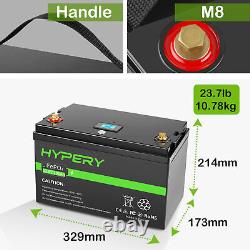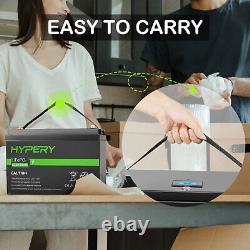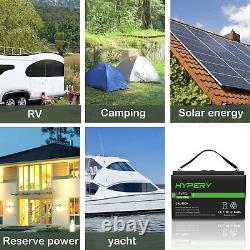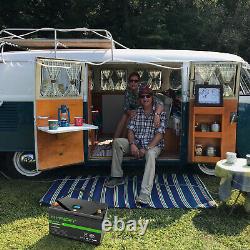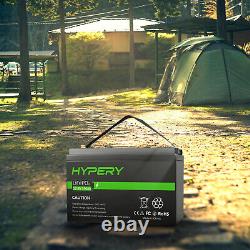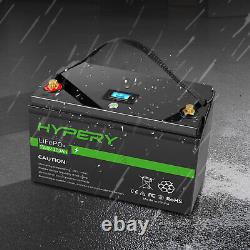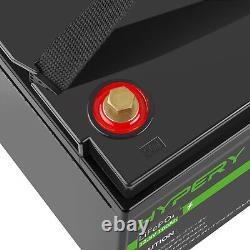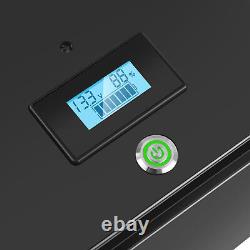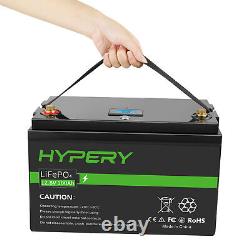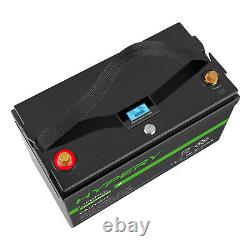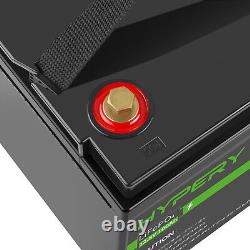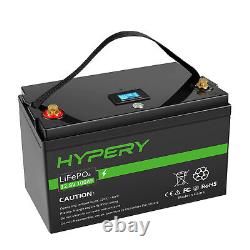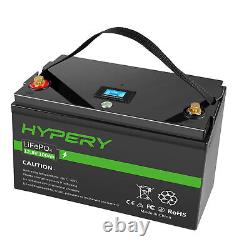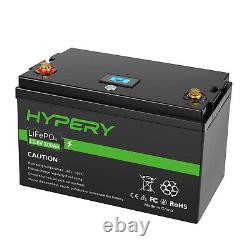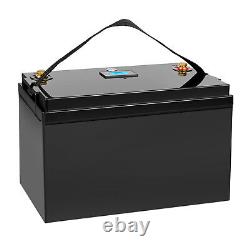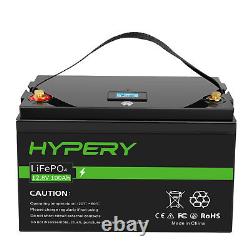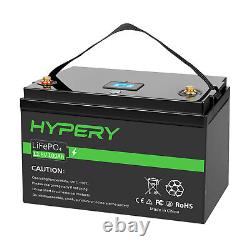 100AH(VB018) Brand: Hypery Voltage: 12.8V Cell type: LiFePO4 Capacity: 100Ah Discharge temperature: -20°C -60°C Total energy: 1280Wh Max. Continuous discharge current: 100A Charging temperature: 0°C -55°C Storage temperature: -20°C -60°C Max discharge current: 350A(5S) Terminal type: M8 Standard charging current: 100A Recommended charging voltage: 14.4V-14.6V BMS low voltage protection: 10V Net weight: 10.78KG Series/Parallel: 4S7P External dimensions: 329173214mm [High Security with BMS] Our BMS is a multi-channel battery monitoring and balancing system for LiFePO4 battery packs.
Battery has built-in BMS (battery management system), low self-discharge, can prevent overcharge, over-discharge, over-current, overload, short circuit. 12.8V 100Ah LITHIUM 4000+ Cycle LiFePO4 Battery For Leisure RV Solar Off-Grid UK.
LiFePO4 Battery 12.8V 100Ah Lithium-Ion Smart BMS For Leisure, Solar, Caravan. Max discharge current: 350A(5s). Recommended charging voltage: 14.4V-14.6V. BMS low voltage protection: 10V. LCD screen shows the capacity and voltage.
10 Years Lifespan, More 4,000 Cycles. Our LiFePO4 battery offers 40005000 cycles (10 times longer) and 10 years lifespan compared to 200500 cycles and 3 years lifespan in the lead-acid battery. If you don't use the battery for a long time, it will automatically go into sleep mode to save power and save battery life. Our BMS is a multi-channel battery monitoring and balancing system for LiFePO4 battery packs. It allows shutdown in case of overcharge, short circuit and thermal runaway. Our BMS guarantees that the cell temperature must be kept between 0 and 45°C when charging and between -20 and 60°C when discharging. Operating outside of these ranges will lead to accelerated aging or even complete damage to the battery. Hypery LiFePO4 battery's flat discharge curve maintains up to 90% of its capacity consumption above 12V, providing astronomical runtime increases compared to only 50% for lead-acid battery. This product offers the best choice for outdoor camping power and easy indoor installation. Our 100Ah Hypery LiFePO4 offers fast and reliable charging, you can finish the charging within 2 hours. You can clearly see the charging status(capacity, voltage, temperature) on the LCD screen, which provides great convenience for your use. Lithium battery weight is 1/3 of lead-acid battery weight. With no memory effect, the battery can be used regardless of status once charged. Definitely an ideal replacement for most traditional lead-acid batteries.
RV and Caravan / Photovoltaic, Solar and Renewable Energy Systems / Fishing, Electric Boat Motors / Power Banks, Camping and Free time activities. V The battery management system (BMS) provides comprehensive protection for the battery and intelligently manages the charging/discharging process.
V Long lifespan, typically up to 10 years. V High cycle life, even with regular deep discharge, the cycle life is more than 4000 times. V High energy density - greater capacity, smaller weight and volume. V High charging and discharging Rapid charging and discharging are possible.
V Environmental protection, lead-free, acid-free. Do not short-circuit the positive and negative terminals of the battery. Please check the routing circuitry to ensure the adapter and connector class are correct.. Please keep the battery away from water, heat, sparks and harmful chemicals.
Do not immerse the bag in water or throw into fire. Do not expose the packaging to high temperatures or direct sunlight.
Do not puncture, drop, squeeze, incinerate, puncture, shake, or hit the battery. Put the battery in a cool and dry place.
If stored for more than three months, please charge 80% before use. The battery should be charged every 3 months. Do not disassemble or assemble the battery. 100Ah 12.8V Lithium-ion BMS LiFePO4 Battery. International Buyers - Please Note. We understand that sometimes an item may not turn out to be just what you need. DO NOT send without communication. If you have any problem with the item or the order, pls feel free to contact me, we will reply you asap after we read it. It's just take you 1 minute. 20 years of Research & Development and manufacturing experience makes us more professional on quality control, user experience and after-sale services.