Powermax 85/LEISURE 12V Heavy Duty Leisure Battery 2 Years Warranty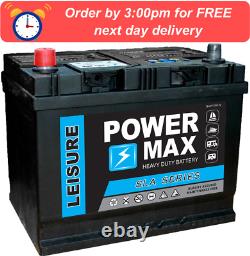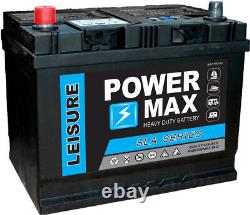 12V 75AH LEISURE BATTERY FOR CARAVAN. They are ideally suited for use on motorhomes, caravans and marine applications. Due to their thicker plates and special envelope separators, our leisure batteries will last longer than conventional starter batteries in the same application.
Filled, charged and ready for use. Thicker plates for light cyclic. Anchored plates to help resist vibration.
Designed for discharge & recharge.