Fogstar Drift 12V 230AH Heated Lithium LiFePO4 Leisure Battery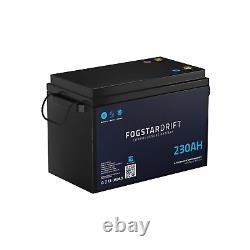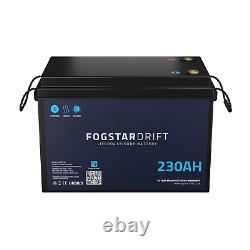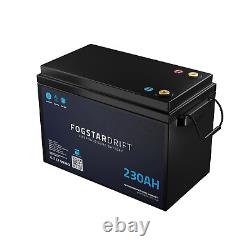 This 230AH model from Fogstar, makes a great replacement for larger leisure batteries. The battery is fitted with Grade A EVE LF230 lithium cells and has a built-in heater which warms the battery to 5°C to enable charging at low temperatures Great for the British weather!
You can connect to this battery via Bluetooth with the Fogstar app to give you real-time battery statistics. Fogstar are so confident in their lithium leisure battery technology, that they offer a 10 year warrantee as standard. To prolong the life of the battery, the BMS fitted inside protects against.
Cell Type - Grade A EVE LF230. 3.2V 4 (12.8V). (Recommended charging rate 20/30% of capacity).
20°C to 60°C (Heater Enabled). Mm x 190mm x 190mm. UN38.3, ROHS, CE, UL.
A full technical specifical sheet can be found here. One will be for the battery, and one for any other items ordered.
These deliveries won't necessarily arrive on the same day.