12v 100AH LITHIUM LiFePO4 SMART Leisure Battery (BLUETOOTH) TECONNEX POWER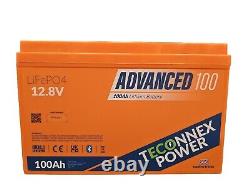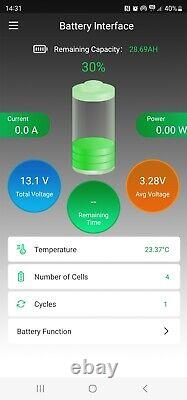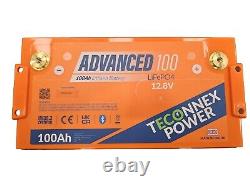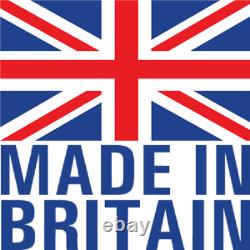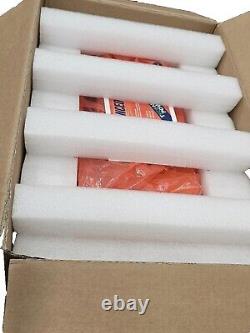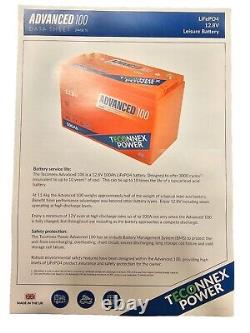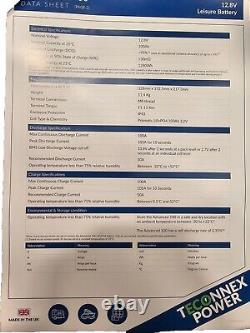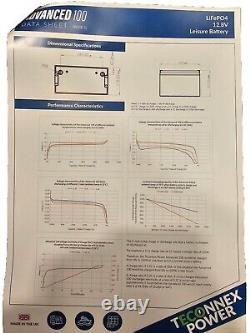 12v lithium leisure battery 100ah bluetooth. DESIGNED, MANUFACTURED AND DISPATCHED FROM WEST YORKSHIRE, U. Some exceptions apply, such as the Northern Scottish Highlands and Northern Ireland.
If you live in one of these locations, please contact me before purchasing! Utilising robust long life cell management technology, the Advanced 100 Leisure Battery is ideal for delivering the flexible power demands of varied leisure environments, from marine river boats and canal barges, to road adventurers, including campervan, motorhome and caravanning enthusiasts. The Advanced 100 offers a 1.2kWh bank of energy storage in a small and lightweight battery form factor 11.4KG. Thanks to the Teconnex Power Advanced 100's ability to recharge from solar and wind installations (in addition to standard charging from a traditional "mains connected" electric source), our battery can provide operating benefits for small power needs in static off-grid environments. This includes domestic and small business settings such as beach huts, garden rooms, car ports, storage sheds, and small agriculture units.
Teconnex Power leisure batteries are not just'advanced' - they are smart too! This is thanks to the intelligent Battery Management System (BMS) which ensures continual optimal performance of the platform. Our BMS offers Advanced 100 users flexible management and control via Bluetooth App, which is available for both Android or Apple IOS compatible devices.