12V130Ah Leisure Battery, 175W Solar Panel, Charge Controller, Cable, Brackets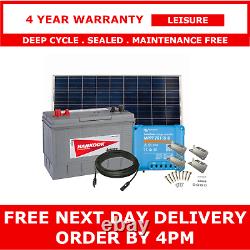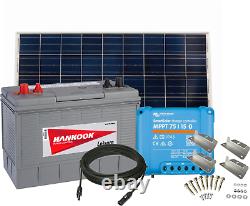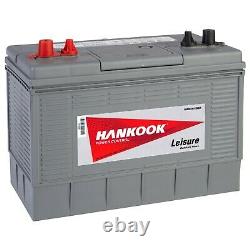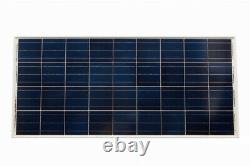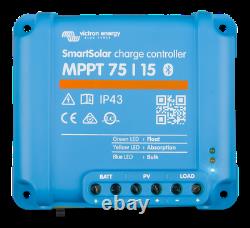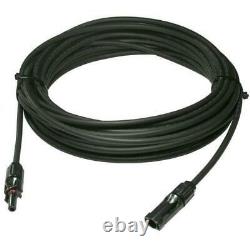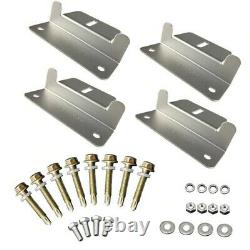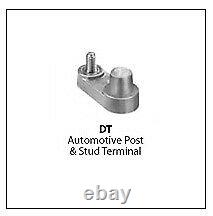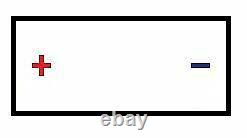 Like what you see so far? 12V130Ah Leisure Battery, 175W Solar Panel, Charge Controller, Cable, Brackets. Ask a question about this item. Maintaining extremely high quality products.
Package consists of 1x XL31, 1x SCC075015060R, 1x SPM041751200, 1x SCA000500000 & 1x RNG-MTS-ZB. This heavy duty deep cycle battery is designed to meet the needs of leisure and marine vehicles.
With its sealed calcium construction which makes it 100% maintenance free this battery is fast becoming a favourite within the industry. This range is suited to seasonal use such as Caravans Motorhomes Boats RV Camping and much more. The product is supplied charged and ready to fit.
X-Frame Full framed grid design restrains grid growth and short-circuits. Benefit: Upgraded quality and longer life span equalling reliability. Thicker calcium coated plates with high density active material.
Strong carry handle for installation. Vibration resistant design with reinforced container.
Unique designed grid for electric flow which ensures high electric conductivities and strong adhesion of active materials. Benefit: Providing higher starting power stable structure and few corrosion. Dual Terminals, Standard Automotive & Threaded Post. L330 x W172 x H242mm. Victron Energy SmartSolar MPPT 75/15.
A solar charger gathers energy from your solar panels, and stores it in your batteries. Using the latest, fastest technology, SmartSolar maximises this energy-harvest, driving it intelligently to achieve full charge in the shortest possible time. SmartSolar maintains battery health, extending its life.
MPPT: Ultra Fast Maximum Power Point Tracking. By constantly monitoring the voltage and current output of your solar (PV) panels, MPPT technology ensures that every drop of available power is rinsed out of your panels, and harvested for storage. The advantage of this is most noticeable when the sky is partially clouded, and light intensity is constantly changing. The wireless solution to set-up, monitor, update and synchronise SmartSolar Charge Controllers.
For a wired data connection to a Color Control GX, other GX products, PC or other devices. Battery Life: intelligent battery management. When a solar charge controller is not able to recharge the battery to its full capacity within one day, the result is often that the battery will continually be cycled between a'partially charged' state and the'end of discharge' state. This mode of operation (no regular full recharge) will destroy a lead-acid battery within weeks or months. The Battery Life algorithm will monitor the state of charge of the battery and, if needed, day by day slightly increase the load disconnect level i. Disconnect the load earlier until the harvested solar energy is sufficient to recharge the battery to nearly the full 100%. From that point onwards, the load disconnect level will be modulated so that a nearly 100% recharge is achieved about once every week.
Compensates absorption and float charge voltage for temperature. Maximum PV Open Circuit Voltage. IP43 (electronic components), IP22 (connection area). H100 x W113 x D40mm. Victron Energy Mono Solar Panel 12V 175W.
Low voltage-temperature coefficient enhances high-temperature operation. Exceptional low-light performance and high sensitivity to light across the entire solar spectrum. Sealed, waterproof, multi-functional junction box gives high level of safety. High performance bypass diodes minimize the power drop caused by shade.
Advanced EVA (Ethylene Vinyl Acetate) encapsulation system with triple-layer back sheet meets the most stringent safety requirements for high-voltage operation. A sturdy, anodized aluminium frame allows modules to be easily roof-mounted with a variety of standard mounting systems. Highest quality, high-transmission tempered glass provides enhanced stiffness and impact resistance. High power models with pre-wired quick-connect system with MC4 (PV-ST01) connectors. Number of cells in series.
L1485 x W668 x D30mm. Renogy Solar Panel Mounting Z Bracket - Set of 4. The Renogy Z-Bracket Mount System is designed to support the installation of single solar panel units; generally in off-grid installations. These units are ideal for installation on RV roofs and non-inhabited dwellings such as sheds or garages. It is also suited as attachment to a user made structure such as a wooden frame. The system comes complete with all fasteners to secure the system to the installation surface.
This system makes the installation of small solar systems easy; affordable and quick. Please Note: Not recommended for panels over 150 watt. If you do want to use this product for panels over 150 watt; you would need 2 sets of this Z bracket per panel. Ideal for mounting small solar panels. Mounts panels to RVs; trailers; boats or yachts.
Pre-assembled with bolts and washers. Z Shape Solar Panel Brackets.
Self-Drilling Cap Screw and Plastic Retaining Ring. Warning please check the dimensions of the battery and your battery tray. Please do not just assume that because our listing title mentions your vehicle, that it will fit without making the basic checks of the dimensions, polarity & terminal type of the battery, as vehicles can differ sometimes from application lists. If you are unsure in any way, please do not hesitate to contact our sales team. Please note that we are unable to deliver to the following postcodes.
AB31 - AB38, AB40 - AB56, KW1 - KW17, PA20 - PA80, PH4 - PH50, IV, HS, JE, IM, BT, Channel Islands & Ireland. If you cannot find the specific item you require, send us a message and we can always point you in the right direction.
We will only deliver to addresses within the United Kingdom unless the advert suggests otherwise. We will inform you if we become aware of an unexpected delay. Please note that if your order is made up of a combination of items, deliveries may, on occasion be made separately.
Unfortunately this means we are unable to deliver to the following areas: AB31 - AB38, AB40 - AB56, KW1 - KW17, PA20 - PA78, PH4 - PH50, IV, HS, JE, IM, BT, Channel Islands & Ireland. Opening hours We are open Monday to Friday from 8am until 5.30pm and 8.30am until 4.00pm on Saturdays.
Option 1 -Having the battery tested yourself Take the battery to a local garage for a battery test. Make sure the battery is fully charged and over 12volts when the test is performed. Ensure that the voltage is shown on the test report.
When we have received the test report and the invoice we will call you to arrange a new product to be sent to you and collection of the faulty item. The battery will be sent back fully charged and ready to use. We deal with many customers and it is not possible to remember every individual case. If you are sending unwanted goods back they must be in a resalable condition otherwise they will not be accepted as unused. When you try to install the item you forfeit your right to cancel.
Please print out and keep your receipt. Liability information Short deliveries must be reported within 24 hours of receipt. Many of our products are intended for professional installation. We will not be held liable for any damage to person or object caused by incorrect installation of our products. If you are unsure about the correct way to install a product please seek advice from a qualified person or contact our technical team. We do our best to make sure that we have everything in stock that we list on the internet but occasionally we get caught out when stock drops to low levels.
For certain deliveries we also use a pallet company or our own transport. It is crucial that you spell your address correctly and include your postcode accurately because our system takes your text directly and imports it into our dispatch system. Errors can cause delays or even the need to rebook a parcel at your expense if your data entry is the cause of the problem. Waste Battery Regulations Under the Waste Battery Regulations, Battery Megastore are now offering a take back scheme for all portable waste batteries, you can return your waste batteries to our business premises in person. End-users may find stores in their local area more accessible.
WEEE With effect from July 2007, the UKs Waste Electrical and Electronic Equipment (WEEE) Regulations require that all producers of electrical equipment are now obliged to pay for these items to be recycled when they become waste. These regulations also require that all retailers both actively assist in delivering a UK wide WEEE collection infrastructure and encourage the participation of consumers in recycling electronic equipment. So that you can get your waste electrical goods recycled, we have contributed towards a national fund to assist local councils to further develop their existing waste electronics collection facilities, which will in turn allow producers of this equipment to meet their obligations. We are one of the UK's fastest growing stored energy suppliers and we are committed to providing comprehensive information and a top quality product range at a highly competitive price point.
We pride ourselves in supplying our quality products across a whole range of clients and applications. We work hard to supply an efficient service to all of our customers, from large industrial organisations and battery wholesalers, UPS battery banks for financial institutions through to individual consumers purchasing single car batteries. Battery Megastore Ltd has experienced strong growth since its beginnings in 2000. Try us, you wont be disappointed.
Yours sincerely Battery Megastore Team. Want the latest offers first?
Sign up to our free newsletter. 99% of customers would recommend us to a friend. The item "12V130Ah Leisure Battery, 175W Solar Panel, Charge Controller, Cable, Brackets" is in sale since Thursday, April 15, 2021.
This item is in the category "Vehicle Parts & Accessories\Caravan, Campervan & Motorhome Parts & Accessories\Other Caravan & Motorhome Parts & Accessories". The seller is "batterymegauk" and is located in UK.
This item can be shipped to United Kingdom.
M6 Flat Washer: x8
Self-Drilling Cap Screw and Plastic Retaining Ring: x8
Maximun System Voltage: 1000
Battery Dimensions (Including Terminals): L330 x W172 x H242mm
Panel Voltage: 12V
Panel Dimensions: L1485 x W668 x D30mm
Panel Weight: 11Kg
MPPT Battery Voltage: 12/24 Auto Select
MPPT Weight: 0.5Kg
MPPT Dimensions: H100 x W113 x D40mm
Voltage: 12V
Capacity (C20): 130Ah
Cable Length: 5m
Terminal Type: Dual Terminals, Standard Automotive & Threaded Post
Terminal Layout: Centre
Manufacturer Part Number: XL31, SCC075015060R, SPM041751200, SCA000500000 & RNG-MTS-ZB
IP Rating: IP43 (electronic components), IP22 (connection area)
RATED CHARGE CURRENT: 15A
MAXIMUM PV OPEN CIRCUIT VOLTAGE: 75V
Battery Application: Deep Cycle
Battery Weight: 28Kg
Nominal Power: 175W
Cell Type: Monocrystalline
Number of cells in series: 36
Efficiency: 98%
Battery Technology: Sealed Calcium
Brand: Hankook, Victron Energy & Renogy
Nominal PV Power, 12V: 220W
Nominal PV Power, 24V: 440W
Max. PV Short Circuit Current: 15A
Charge Algorithm: Multi-stage adaptive
Data Communication Port: VE. Direct
Cold Cranking (EN): 900A
Z Shape Solar Panel Brackets: x4
M6 Split Lock Washer: x4
M6 Hexagonal Nut: x4
M6-16 Hex Cap Bolt: x4