2 x 12V 100AH LITHIUM ION Deep Cycle Leisure Battery Motorhome Caravan M Mover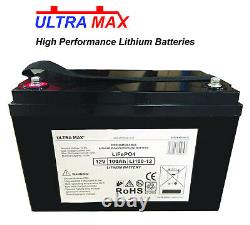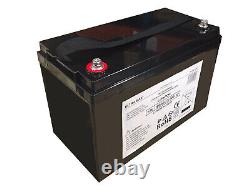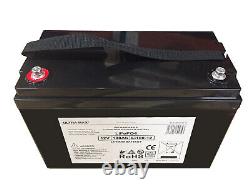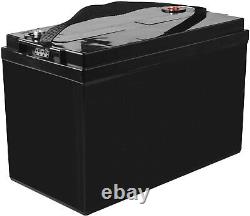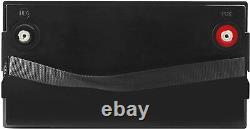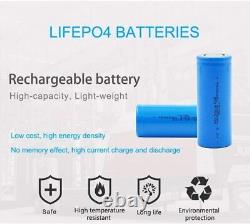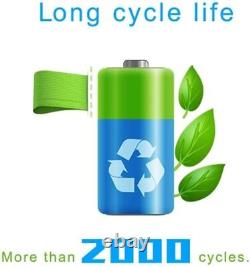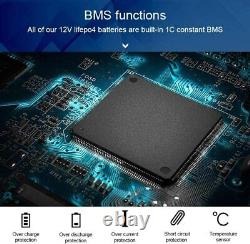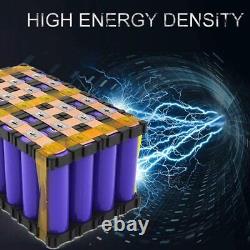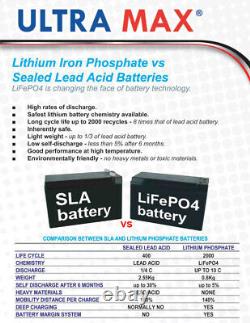 BEWARE OF LOWER GRADE CELL & PRISMATIC CELL LiFePO4 BATTERIES. High-quality cells continue to perform longer than the lower-quality counterparts, and fading is more even and controlled. Lower-grade cells, on the other hand, diverge more quickly with use and time. ULTRAMAX LiFePO4 BATTERIS ARE PRODUCED WITH HIGH QUALITY STANDARD GRADE A+ CYLINDER CELL'S. A TEARDOWN TEST HAS BEEN CONDUCTED ON THESE BATTERIES WHICH YOU CAN FIND ON YOUTUBE. IT WEIGHTS IN AT ONLY 13.8 KILO. & LASTS UP TO 10 X LONGER. 2 X Brand New Genuine Ultra Max 12v 100Ah LITHIUM REPLACEMENT Battery for. These batteries are excellent for use in Mobility scooters, motorcycles, snowmobiles, jet skis, etc. Because they do not need maintenance during the off season. There is no equivalent to sulfation and the batteries can be stored in any state of charge without worry of degradation. We recommend 50-100% charge before storage. Another advantage is that running the battery completely down i. Leaving the parking light on for a week will not damage the battery at all, unlike the SLA and Gel batteries, since it has a low-voltage disconnect circuit. THIS LISTING IS FOR: TWO BATTERY.
LITHIUM -ION BATTERY / LiFePO4 BATTERY. Complete with 3 hr Lithium Charger.
Can be used anyway around as it is non spillable. Must be stored in charged condition.
You can now enjoy a lightweight battery that will simply drop in as a direct replacement for your traditional lead acid battery on any application. It weighs in at 13.8kg and measures just.
325mm x 165mm x 211mm (12.79" x 6.49" x 8.30). That's less than 1/4 of the weight of a traditional lead acid batter.
The Ultra Max Lithium Battery is supplied fully protected by a sophisticated specially designed lithium battery management system that constantly monitors every cell to ensure the battery is always optimized for best performance and life. Also supplied with its own lithium charger that fully charges the lithium battery in around 3/4 hrs from flat. These Batteries are the same Dimensions & replace 90Ah, 95Ah, 105Ah. DIMENSIONS: L 325mm x W 165mm x H 211mm inc posts.
It is the customers responsibility to check against the current battery specification before ordering. Fully Sealed (cannot spill) - Rechargable - Deep Cycle LITHIUM battery. Fitted to various types of mobility scooters and powered wheelchairs. Suitable for cyclic and standby power applications.
For standby power this range has a nominal 5 - 8 year life. Can be used in any position.
Excellent recovery from deep discharge. Low self discharge of just 3% per month. Terminals are Intrnal Threaded connectors - Bolts and Nuts included.
Deliveries Costs are to UK Mainland ONLY!!! Scottish Highlands and some other areas of Scotland incl. AB31+ postcodes, ALL Islands or N. IF YOU REQUIRE YOUR ORDER TO BE DELIVERED TO ANY OF THE AREAS MENTIONED ABOVE. We are only human, and occasionally things do go wrong. So please give us a chance to sort it out first.