12v 100ah Exide Et650 Semi Traction Leisure Battery Ncc Class A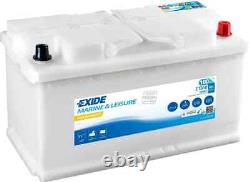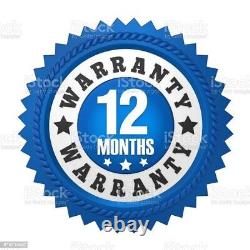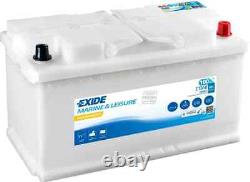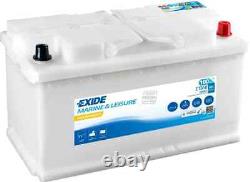 12V 100AH EXIDE ET650 SEMI TRACTION LEISURE BATTERY NCC CLASS A. 12v Exide 100ah ET650 semi traction leisure battery. One of the best traditional wet lead acid batteries on the market. Boats and Motorhomes where only wet lead acid chargers are fitted. In this group size of battery box the ET650 gives the best performance in terms of life cycles and longevity. EQUIPMENT battery range is designed to supply power for boats, caravans and motorhomes with dedicated battery banks for equipment such as navigation, emergency, safety and comfort (cases C&D). The batteries are partially or even deeply discharged during use.
This means that the EQUIPMENT's special design, together with a good recharging procedure, is the key to providing the most reliable result and service life duration. EQUIPMENT range, with Wh performance from 290Wh to 2400Wh, is the choice to cover all equipment supply needs, from small electronics to emergency power. Technology: Standard flooded with glass mat separators and plug venting. Low maintenance > Slight inclination > Medium vibration & tilt resistant > Superior cycling - 360 cycles at 50% Depth of discharge. Tested and meets modern EN50342 battery standards.
You must check against the battery currently fitted before ordering to ensure that this is the correct battery you need. Check dimensions, terminal type and polarity. We can't guarantee any fitment under any circumstances. Please do not just assume that it will fit without making the basic checks of the dimensions, polarity & terminal type of the battery, as vehicles can differ sometimes from application lists. Deliveries Costs are to UK Mainland ONLY.. We Do Not Post To The Following Postcodes AB31-56, KA27-28, KY, IV, PH, PA20-78, HS1-9, KW0-17, FK17-21, ZE, NORTHERN IRELAND, ISLE OF WIGHT OR ISLE OF MAN..
ALL ORDERS WILL BE CANCELLED.